The INQUIRY PAGE is the best way to contact us if you are interested in our keys-cut-to-code service.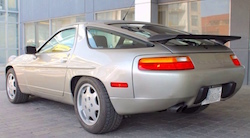 PORSCHE 928 1977-95
We offer both ORIGINAL and high quality SILCA brand European aftermarket replacement keys for Porsche 928, all years and variants.


*price change July 28 2023 - small amendment increases the price of a single key but reduces the price of multiple (more-than-one) keys, note also that shipping costs have gone down a little
Thanks for making perfect copies of my ignition keys!! 😃 After two years and seven attempts by the dealership, you accomplished what my local Porsche dealer, Porsche-North America, and Porsche-Germany couldn't do! - (Fred H, MD, USA , March 2021)...... The 928 keys I ordered work great. Finally someone who can do what they claim. Thank you - (David C, CO, USA, Feb 2022).....